2014 DODGE RAM 2500: Gas, 145,000kms, needs motor, first $5000 owns it. Please contact 250-608-2695 for viewing.
Sorry, no results found.
Check back next edtition, or if you think something should be here please contact the Pennywise.
CASTLEGAR HYUNDAI: Offers a wide array of new & used vehicles. We are a smaller lower-cost dealership with big city selection. 713 17th St, Castlegar. 250-365-5200.
Motorcycle/ATV/Snowmobile
"STINGER" FOLDING MOTORCYCLE TRAILER: Used once, perfect shape, new $2500, $2000 in Kaslo. 250-353-2244.
WOODBURY RESORT MEMBERSHIP with 27.5´ Sea Ray boat w/or without trailer, storage included until Sept. 30, 2022. All can be sold separately. Contact Orval, 780-679-7682, 780-672-7671.
ROCK ISLAND RV: Not only do we have RVs but we also have used vehicles and boats! 8023 Old Waneta Rd, Hwy 3B, Trail BC. www.rockislandrv.com
HALVERSON 120 SKID STEER MOUNT WOOD PROCESSOR: Cut, splits a cord/hr, $13,000; 2016 JD320E Skid Steer, 1200 hours, $42,000. Take them together for $53,000. 250-777-1621.
BODY WORK AND PAINT SPECIALS: Paint jobs, satin finish, base clear, single stage and specialized coatings. 40+yrs experience. Pickup & delivery available. Can accommodate major equipment. 778-206-0969, local.
BORDERLINE TRANSMISSIONS is your automatic transmission specialist. Ed Batt Owner/Operator has over 45 years of rebuilding experience. 250-368-3231.
16˝ ALCOA RIMS: Ford Ranger factory rims, set of 4, $400. 250-304-8760.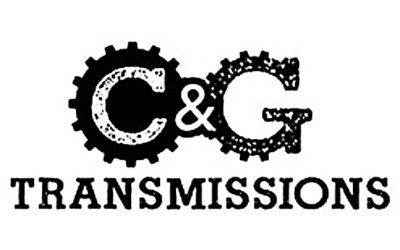 C & G TRANSMISSIONS: Your local West Kootenay transmission shop. Services all transmissions, transfer cases & differential repairs. Bonnington, 250-505-7632.
IS IT TIME TO BRING YOUR CAR IN FOR SERVICE? AM Ford has you covered. We have a wide range of maintenance and services available in our service center. 2795 Highway Dr, Trail, BC. 1-800-961-0202.
SET OF FOUR 19´ CHROME RIMS: Good condition, $800obo. 250-365-6759.
FOUR 265/70R17 WINTERS on Dodge rims, excellent condition, $750. 250-353-2244, Kaslo.
Contact Us
Local: 250-353-2602
Toll free: 1-800-663-4619
Email: info@pennywiseads.com
#209 312 Fourth St,
Kemball Memorial Centre
Kaslo​ BC, Canada
V0G 1M0