EARLY DEADLINE for October 3 Pennywise is 3pm Tuesday, September 27 due to the Truth and Reconciliation Day holiday on September 30.
JOIN LOCAL KOOTENAY ARTISTS sculptor Peter Vogelaar, dancer Slava Doval, saxophonist Clinton Swanson, singer Noèmi Kiss, fibre artist Robin Wiltse and filmmaker Nancy Rosenblum for the 'WHAT MAKES AN ARTIST TICK TOUR' film screening at the Vallican Whole, Saturday, Oct. 15, 7pm. Doors open 6:30pm. Live Q&A with artists after screening. $10 donation suggested. Sponsored by the CKCA.
FALL SENIOR'S DAY 2/1 ELECTRIC BIKE RENTALS EVERY MONDAY: Please book by Saturday so we can have a bike ready to go. Call Neil at 250-300-7923 or book online at https://www.ekruise.com/kaslo/
SMALL ENGINE TUNE-UPS AND REPAIRS: All makes and models. Mowers/riders, chainsaws, etc. Senior Discount offered. 250-365-0005.
SENIORS RECEIVE 10% OFF supplement purchases at Sunnyside Naturals everyday. 404 Front St, Kaslo, 250-353-9667.
CORNUCOPIA SENIORS DAY: 10% off your purchase EVERY Friday, 9am-5:30pm. 422 Front St, Kaslo. 250-353-2594.
Sorry, no results found.
Check back next edtition, or if you think something should be here please contact the Pennywise.
SATURDAY/SUNDAY, SEPT. 24 & 25, 9am-2pm, 1016 Josephine St, Nelson. Household, furniture, misc.
CALLING ALL VENDORS: CHRISTMAS CRAFT FAIR, Slocan Park Community Hall, Nov. 20, 10am-4pm. Request vendor application by emailing: slocanparkhall@gmail.com
18TH ANNUAL KOOTENAY COLUMBIA CHRISTMAS CRAFT FAIRE: Friday, Nov. 18, Saturday, Nov. 19 Castlegar & District Community Complex. Now accepting applications at ggverigin@shaw.ca
NOW ACCEPTING APPLICATIONS for the Castlegar Christmas Craft Faire Sunday, Dec. 11, 10am-4pm. Please contact Cathy, 250-359-7904 or cathyniminiken@hotmail.com
SLOCAN VALLEY BLACK ANGUS BEEF: Sides $5.99/lb; ground beef special, $100 freezer packs; 50lb dog bones, $49.99, soup bones and organs. Government inspected. Home of the Happy Cows. Wayne Savinkoff, 250-226-BEEF.
TARZWELL FARMS: Top grade, locally grown & naturally raised beef. Grain & grass finished, available year-round. Delivery to Nelson, Castlegar & Trail available. 250-428-4316 or find us on Facebook!
GILL AND GIFT (Randy, Truus, Kris, Curtis, and our staff: Bonnie, Ahren, Landen, Cadence, and Samuel) would like to thank the following for their generous support in the recent Family Pike Minnow Derby. Balfour Beach Inn, Balfour Superette, Blue Sky Clothing Balfour, Ainsworth Hot Springs, Al Rice, Balfour Golf Course, Buddy Boy Baits, Canada Safeway, Cedar Glen, Coca Cola, CooCoo's Cones, CSW Union, Gilberts, Gray's Contracting, Jack Rilkoff, Jim Shkooratoff, Jones Boys Boats, K.L. Feed Co., Kokanee Park Marina, Monte Lust Family, Napa, Nelson & District Credit Union, Old World Bakery, Pepsi, Phil Haist, Rapala, Save-On-Foods, Sea Pro Distribution, VH Sport, West Arm Outdoors Club and Woodbury Resort/JB's, as well as anyone we may have unwittingly missed. A very special thank you to Marcel Lino for his untiring effort to count the approximately 500 fish that were brought in and Aldo Quattruci for photographing them all. www.gillandgift.com for pictures and more information.
POST-SURGERY SEEKING PALS: For rail-trails or other light outdoor adventures. Text 250-551-2485.
COOPERATIVE TENNIS, FREE LESSONS FOR SENIORS: Noncompetitive, singles or doubles, call anytime. Joel, 250-509-1946.
"YOUNG" SENIOR MAN LOOKING FOR lady interested in joining me for activities such as walks, conversation, travel, etc. Phone Cor at 250-304-1942.
SENIOR LADY LOOKING FOR MALE COMPANION: Likes to go out for coffee, rides in the car and short walks. 250-231-9588.
DO YOU BUILD SCALE MODELS of aircraft, ships, armour, cars, etc and would be interested in monthly meetings to display your projects? Contact Wayne, 250-354-1586 or email sumfun@telus.net
SEEKING A COMPATIBLE LADY COMPANION: Tall, athletic, mid-sixties gentleman seeks a unvaccinated, ns,/nd, late 50s to mid-60s lady to enjoy life with. Please contact Jim at misterref@outlook.com
LOM (LITTLE OLD MAN) seeking LOL (Little Old Lady) for LOL (Lots Of Laughs). Bill, 250-354-9080.
SLENDER SEVENTY-FOUR YEARS YOUNG GUY looking for a male playmate for an occasional get together. Email me at bootsie@Kaslo.org
AMATEUR CODER LEARNING HTML, CSS and JavaScript in search of mentors, colleagues, or collaborators. Text 250-551-2485.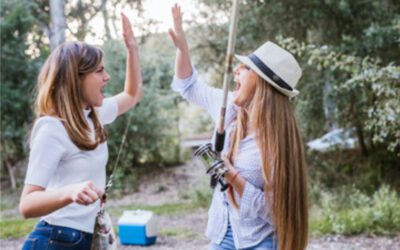 ALL 'PERSONALS' ADS ARE FREE IN OCTOBER: Looking for a hiking companion? A fishing buddy? Someone to take dancing? Your personal ad will run for free in October. If you are 60+ it will also run in the Discover 65 Seniors Magazine. Call 1-800-663-4619 or email info@pennywiseads.com to place your ad 🙂
HANDSOME MAN, sixties, honest, responsible, sincere, seeks a long-term relationship with single lady, medium to slim build. Reply to Karl, PO Box 188 Genelle, BC, V0G 1G0 or phone 250-693-2131.
SIX ADORABLE KITTENS AVAILABLE, FREE!! Two months old, looking for a loving home! Call or txt, 250-354-7537, Kaslo.
HYDRAULIC HOSES & FITTINGS: For heavy/farm equipment? 250-354-8100, Nelson.
GRAPES: Good for wine or jelly. 250-513-1950, Castlegar.
SCHWINN 270 RECUMBENT BIKE: Working console, no plug in cord. 250-434-3064.
STACKING CHAIRS: Plastic w/chrome legs. Ideal for patio, backyard or meeting place. 250-365-6239, Castlegar.
TWO TOILETS, in nice clean condition, complete with flush tanks, etc. 250-304-0346, Castlegar.
Contact Us
Local: 250-353-2602
Toll free: 1-800-663-4619
Email: info@pennywiseads.com
#209 312 Fourth St,
Kemball Memorial Centre
Kaslo​ BC, Canada
V0G 1M0