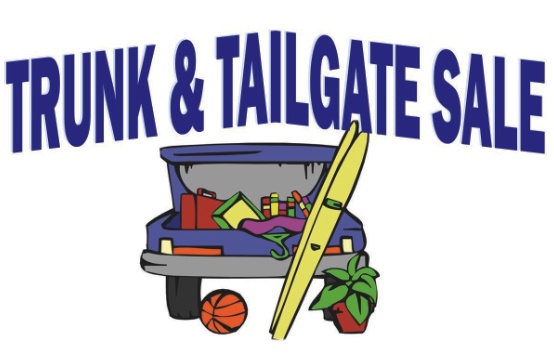 BIG EVENT! SELL your unwanted items from your vehicle. BUYERS get those bargains! FRUITVALE town centre, Sunday OCT. 1, 9:30am-1pm. No reservations needed. $10/vehicle for sellers on entry, FREE for buyers. Proceeds to the Village. Contact Vince, vincetrev@yahoo.com if needed.
SENIORS RECEIVE 10% OFF supplement purchases at Sunnyside Naturals everyday. 404 Front St, Kaslo, 250-353-9667.
FRIDAY IS SENIORS DAY AT CORNUCOPIA! From 9am-5:30pm receive 10% off your purchase. Cornucopia, 422 Front St, Kaslo. 250-353-2594.
MOWERS, RIDERS TUNE-UP & REPAIRS: Discount on labour for seniors. 250-365-0005. Serving Castlegar area.
Sorry, no results found.
Check back next edtition, or if you think something should be here please contact the Pennywise.
GARAGE SALE SATURDAY SEPT. 30, 10AM-2PM: Toys, games, camping gear, ski gear, tools, household. 3250 South Slocan Village Rd, South Slocan.
TARZWELL FARMS: Top grade, locally grown & naturally raised beef. Grain & grass finished, available year-round. Delivery to Nelson, Castlegar & Trail available. 250-428-4316 or find us on Facebook!
NOW ACCEPTING APPLICATIONS for the Castlegar Christmas Craft Faire Sunday, Dec. 10, 10am-4pm. Please contact Cathy, 250-359-7904 or cathyniminiken@hotmail.com
GRAPES OFF THE VINE for making juice, wine, comfort food, $1/lb. 250-513-1950.
VENDORS WANTED: Salmo Valley Fall Festival, Oct. 14, 10am-3pm. Music, artisans, workshops, food and more. Vendor applications available www.svycc.ca or email vendors@svycc.ca
CALLING ALL VENDORS – 2ND ANNUAL SLOCAN PARK HALL CHRISTMAS CRAFT FAIR: Sunday, Nov. 19, 10am-4pm. Please email slocanparkhall@gmail.com for vendor application.
Sorry, no results found.
Check back next edtition, or if you think something should be here please contact the Pennywise.
HANDSOME GENTLEMEN, late sixties, honest, responsible, sincere, seeks a long-term relationship with single lady, medium to slim build. Reply to Karl, PO Box 188 Genelle, BC, V0G 1G0 or phone 250-693-2131.
OLD GUY WOULD LIKE TO CONNECT with other old guys to revisit Robert Bly's 'IRON JOHN'. Call Joel 250-509-1946, Nelson.
VERY GOOD LOOKING MAN, FIT BODY, mid-60s, would love to meet a woman for a long-term relationship. Someone who's active, wanted and needed, good action from the best of the best. Call/text Marco, 250-687-1815.
SINGLE FEMALE AND 66, recently moved to Castlegar seeking companions. Would love to learn my way around, have walks, talks and friendships. I am a Conservative, Christian and would love to talk about it! Please email lifeexperienced@proton.me or text 250-608-4565.
66YR OLD MAN LOOKING FOR SIMILARLY AGED WOMAN for dating and ?? I don't smoke and drink very little. I do not use drugs. I would like to share outings and some time together. I am vaxxed and happy for it! I think I have a sense of humour and like all races. carcaju99@gmail.com *Bonus round! Can you guess what carcaju is?* Ha Ha!
SENIOR, GOOD LOOKING BLONDE LADY looking for a long-term relationship with lots of laughter and good times. 250-231-9588, Trail BC.
SENIOR WOMAN desires mate/companion, 63-77yrs of age, non-smoker, light on alcohol or none, no drugs, active, enthusiastic, fit, interested/follow good nutrition, would like to travel, not a couch potato. If you want a response you need to tell me about yourself. Thank you. bcoutdoorswoman@gmail.com
LOM (LITTLE OLD MAN) seeking LOL (Little Old Lady) for LOL (Lots Of Laughs). Bill, 250-354-9080.
SENIOR HORSE LOVER WOULD LIKE to go on horse rides in the Slocan Valley. Please call 250-359-7661.
MATURE LADY: I study metaphysics, higher knowledge, and higher consciousness. I desire a long-term, intimate relationship or friendship with a man. Fine expansive conversations, lots of laughter and fun. Someone to be excited with, about this journey of life. A handy kind a guy would be great. 250-365-0354, Castlegar.
SENIOR COUNTRY WOMAN offering a room in my home, in exchange for some light chores. None smoking, no drugs. 250-366-4450.
KENMORE DRYER, white; treadmill. 250-353-4020, Kaslo.
TO GIVE AWAY TO GOOD HOME: 12yr old, mixed breed, medium size, spade female dog. Would fit in well with single or couple, never been around children and doesn't get along with cats. Enjoys walks. Vet checked, up to date shots. Owner moving and cannot take with him. If interested, call 250-364-1904.
Contact Us
Local: 250-353-2602
Toll free: 1-800-663-4619
Email: info@pennywiseads.com
#209 312 Fourth St,
Kemball Memorial Centre
Kaslo​ BC, Canada
V0G 1M0