MARCONICS PRACTITIONER TRAINING: Dec. 3 and 4 at the Red Schoolhouse 6403 Harrop Proctor Rd, Nelson, 10am-4pm. Use this profound modality on your loved ones, clients AND for your OWN PERSONAL TRANSFORMATION! You WILL be forever transformed by this class! SHED 51% of YOUR KARMA with the recalibration part of this course and… *Drop fear based programs as you literally shed karmic imprints holding you back *Access full-spectrum, Source energy that activates your evolution and higher-self codes helping you manifest and thrive in NEW bandwidths of energy. Register 289-834-4232 melinda5475@gmail.com, www.JustAskMelinda.com
SENIORS RECEIVE 10% OFF supplement purchases at Sunnyside Naturals everyday. 404 Front St, Kaslo, 250-353-9667.
SNOWBLOWER TUNE-UP & REPAIRS: Discount on labour for seniors. 250-365-0005.
CORNUCOPIA SENIORS DAY: 10% off your purchase EVERY Friday, 9am-5:30pm. 422 Front St, Kaslo. 250-353-2594.
Sorry, no results found.
Check back next edtition, or if you think something should be here please contact the Pennywise.
Sorry, no results found.
Check back next edtition, or if you think something should be here please contact the Pennywise.
SLOCAN VALLEY BLACK ANGUS BEEF: Sides $5.99/lb; ground beef special, $100 freezer packs; 50lb dog bones, $49.99, soup bones and organs. Government inspected. Home of the Happy Cows. Wayne Savinkoff, 250-226-BEEF.
TARZWELL FARMS: Top grade, locally grown & naturally raised beef. Grain & grass finished, available year-round. Delivery to Nelson, Castlegar & Trail available. 250-428-4316 or find us on Facebook!
CRESCENT VALLEY HALL CHRISTMAS FAIR: Saturday & Sunday, Dec. 17/18, 10am-3pm. Photo booth (for humans or pets), Santa and over 25 vendors. 1385 Hwy 6. Questions? Contact jewel_48@hotmail.com
A BIG "THANK-YOU" FROM FRIENDS OF THE BEAVER VALLEY LIBRARY to our creative crafters, shoppers and volunteers at our recent Fruitvale Christmas Craft Fair.
SEEKING A COMPATIBLE LADY COMPANION: Tall, athletic, mid-sixties gentleman seeks a unvaccinated, ns/nd, late 50s to mid-60s lady to enjoy life with. Please contact Jim at misterref@outlook.com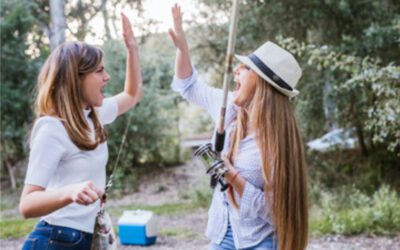 ALL 'PERSONALS' ADS ARE FREE: Looking for a hiking companion? A fishing buddy? Someone to take dancing? Your personal ad will run for free through December. If you are 60+ it will also run in the Discover 65 Seniors Magazine. Call 1-800-663-4619 or email info@pennywiseads.com to place your ad 🙂
SLENDER SEVENTY-FOUR YEARS YOUNG GUY looking for a male playmate for an occasional get together. Email me at bootsie@kaslo.org
SINGLE 45 YEAR OLD FEMALE SEEKING unvaccinated male for outings and companionship, coffee, meals, car rides? steeldust@hotmail.ca
"YOUNG" SENIOR MAN LOOKING FOR a woman interested in joining me for activities such as walks, conversation, travel, etc. Phone Cor at 250-304-1942.
LOOKING FOR A FEMALE COMPANION: To enjoy outdoor activities, hiking, biking, skiing. 67yrs young male, very active & fit. 604-243-7209, cell.
OLD GUY WOULD LIKE TO CONNECT with other old guys to revisit Robert Bly's 'IRON JOHN'. Call Joel 250-509-1946, Nelson.
SENIOR BLONDE LADY LOOKING FOR a good looking male companion. Likes to go out for a drink, rides in the car and short walks. 250-231-9588.
LOM (LITTLE OLD MAN) seeking LOL (Little Old Lady) for LOL (Lots Of Laughs). Bill, 250-354-9080.
WIDOW 71 YEARS OLD: NS/ND, vaccinated, likes playing cribbage, walks, car rides, easy natured, would like to meet gent around same age and interests. 778-671-0909, leave message if no answer.
MID-SIXTIES, GOOD LOOKING, fit gentlemen, looking for a woman who is active, and enjoys the outdoors. Call/text Ziggy, 250-687-1815.
HANDSOME, FUNNY, LATE 30s GENTLEMAN who is honest, sincere & very responsible, seeks long-term friendship and/or romance with single lady, early 30s to mid-40s, who like to go to hockey games and for drinks once in a while. If interested please call Cody, 778-456-0628. Local ladies only please.
HI MY NAME IS JIM: I am a single, active, mid-sixties gent who is very affable and has a great sense of humour. I live a ns/nd, healthy, natural immunity lifestyle. I would like to meet a single lady close to my age, who shares the same lifestyle. If this resonates with you, let's chat. My email is misterref@outlook.com
DOLLHOUSES AND MINIATURES, are you interested in this growing hobby? I am looking for like minded individuals to share this fascinating hobby with. Contact Susan by email, suebri@gmail.com or call/text 250-509-0312.
ACTIVE SENIOR WOMAN seeks senior male, activity friend for dancing (from jive to blues) or hiking/outings. Ain't dead yet, 250-921-4867.
DO YOU BUILD SCALE MODELS of aircraft, ships, armour, cars, etc and would be interested in monthly meetings to display your projects? Contact Wayne, 250-354-1586 or email sumfun@telus.net
FINDHORN TRANSFORMATION GAME: Looking for those interested to learn and play. Petra, 778-767-2245.
ORIGINAL KOOTENAY BOY LOOKING TO REKINDLE my inner Koots, plant some roots and explore to my hearts content. I'm 63yrs old, fit, healthy, 6´ 1˝, n/s, n/d, easygoing, adventurous but not extreme, seeking female partner/companion for outdoor activities in Kaslo and area. I enjoy hiking, mountain biking, cross-country skiing, snowshoeing, day trips and hot springs. In Kaslo on weekends, w/intent to move there full-time. I look forward to sharing good times with a good friend on and off the trail! Reply to: godobe29@gmail.com
RETIRED GENTLEMAN who does not smoke or drink, would like to hear from a lady, around 70 years old (give or take a few years) have a talk and see where it goes. Call Dutchie, 250-365-4621.
BUBBLE WRAP: Great for packing art or china, etc. Pick up at Otter Books, 398 Baker St, Nelson.
Contact Us
Local: 250-353-2602
Toll free: 1-800-663-4619
Email: info@pennywiseads.com
#209 312 Fourth St,
Kemball Memorial Centre
Kaslo​ BC, Canada
V0G 1M0