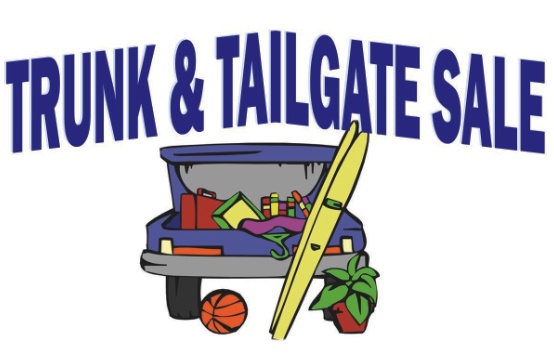 BIG EVENT! SELL your unwanted items from your vehicle. BUYERS get those bargains! FRUITVALE town centre, Sunday June 4, 9:30am-1pm. No reservations needed. $10/vehicle for sellers on entry, FREE for buyers. Proceeds to the Village. Contact Vince, vincetrev@yahoo.com if needed.
SENIORS RECEIVE 10% OFF supplement purchases at Sunnyside Naturals everyday. 404 Front St, Kaslo, 250-353-9667.
FRIDAY IS SENIORS DAY AT CORNUCOPIA! From 9am-5:30pm receive 10% off your purchase. Cornucopia, 422 Front St, Kaslo. 250-353-2594.
MOWERS, RIDERS TUNE-UP & REPAIRS: Discount on labour for seniors. 250-365-0005.
Sorry, no results found.
Check back next edtition, or if you think something should be here please contact the Pennywise.
NEIGBHOURHOOD GARAGE SALE: Tadanac, Saturday, June 3, 9am-1pm.
SLOCAN VALLEY BLACK ANGUS BEEF: Sides $5.99/lb; ground beef special, $100 freezer packs; 50lb dog bones, $49.99, soup bones and organs. Government inspected. Home of the Happy Cows. Wayne Savinkoff, 250-226-BEEF.
TARZWELL FARMS: Top grade, locally grown & naturally raised beef. Grain & grass finished, available year-round. Delivery to Nelson, Castlegar & Trail available. 250-428-4316 or find us on Facebook!
MANY THANKS TO KASLO FRONT STREET MARKET for your support. We appreciate all that you do for the Kaslo Legion Ladies Auxiliary.
HANDSOME GENTLEMEN, late sixties, honest, responsible, sincere, seeks a long-term relationship with single lady, medium to slim build. Reply to Karl, PO Box 188 Genelle, BC, V0G 1G0 or phone 250-693-2131.
OLD GUY WOULD LIKE TO CONNECT with other old guys to revisit Robert Bly's 'IRON JOHN'. Call Joel 250-509-1946, Nelson.
86 YEAR OLDS NEED NOT APPLY: I'm an active 77yr old who goes dancing and to the theatre to see a film or concert. I audition for parts in plays, host a radio show, do stand-up comedy, and write poetry. I'm not sitting on my laurels. I'm looking for a guy about my age, young enough to hop a rug, not so deaf he can't hear the music, and randy enough to keep up with me. 250-352-6570.
LOM (LITTLE OLD MAN) seeking LOL (Little Old Lady) for LOL (Lots Of Laughs). Bill, 250-354-9080.
HI I'M 60 YEARS YOUNG: I'm a newbie here. I'd like to hike, bike or kayak the surrounding area. Grab a beer afterwards. b086848@gmail.com
66YR OLD MAN LOOKING FOR SIMILARLY AGED WOMAN for dating and ?? I don't smoke and drink very little. I do not use drugs. I would like to share outings and some time together. I am vaxxed and happy for it! I think I have a sense of humour and like all races. carcaju99@gmail.com *Bonus round! Can you guess what carcaju is?* Ha Ha!
VERY GOOD LOOKING MAN, FIT BODY, mid-60s, would love to meet a woman for a tong-term relationship. Someone who's active, wanted and needed, good action from the best of the best. Call/text Marco, 250-687-1815.
SEEKING TREE CLIMBING COMPANIONS to explore old growth canopies! All genders welcome. Phil, 778-655-3741.
SENIOR BLONDE SWEDE LADY looking for a long-term relationship. Likes to go for car rides. 250-231-9588.
FREE HAIRCUT! Selkirk College Hairdressing student seeking clients for free haircuts. Call Susan, 250-368-7070, Fruitvale.
COMPLETE 1979 F150, for parts. 250-358-2658, Silverton area.
A NUMBER OF PLANT POTS: Plastic, different sizes, also trays. 250-304-0346.
15´ COLEMAN CANOE: Prospector style, w/electric motor, 2 paddles, 2 life jackets. 250-226-7517, Winlaw.
Contact Us
Local: 250-353-2602
Toll free: 1-800-663-4619
Email: info@pennywiseads.com
#209 312 Fourth St,
Kemball Memorial Centre
Kaslo​ BC, Canada
V0G 1M0