HORSE HAY FOR SALE: Mt. Sentinel Farm, South Slocan. 250-777-4464, 250-359-6847.
HORSE HAY: Small squares, 55lbs. Grass mix. $10/bale. 250-254-8415 or 250-428-4316, Creston, BC.
COW MANURE: Delivered by the truck load, fresh and aged. Also straw. Wayne Savinkoff, 250-226-BEEF(2333).
LAB/COLLIE CROSS PUPPIES: $250. Call/text Rachel, 250-689-6787, Ymir.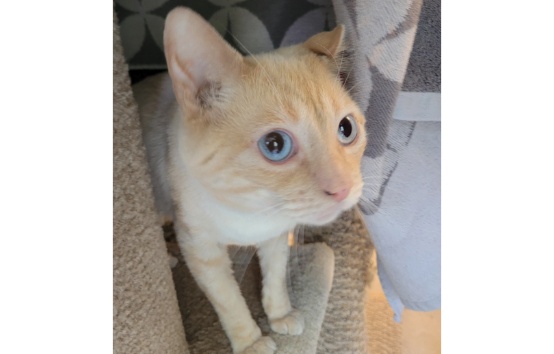 ZEUS IS A DAPPER FELLOW with a cute crooked ear. He is gaining confidence but is still a bit shy. He enjoys head scratches and being groomed. Zeus does not feel comfortable being picked up or carried around. We are sure that in a forever home he will certainly come out of his shell. If you are looking for a new companion and have a quiet home please submit an application at www.spca.bc.ca/adoption/application-forms and we will contact you to arrange an appointment.
Contact Us
Local: 250-353-2602
Toll free: 1-800-663-4619
Email: info@pennywiseads.com
#209 312 Fourth St,
Kemball Memorial Centre
Kaslo​ BC, Canada
V0G 1M0