FOUR SEASONS GREENHOUSE & NURSERY: We still have a great selection of bedding plants! Over 300 perennials starting at $3.99. 5531 Slocan River Rd, Winlaw. 250-226-7254.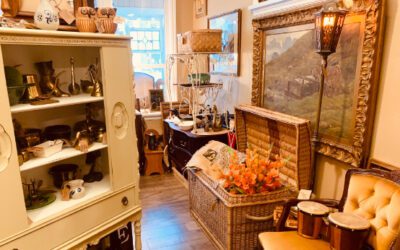 Furniture & Antiques at OLD SCHOOL FURNITURE: 434 Rossland Ave in Trail. We BUY, SELL & TRADE furniture! Follow us on Facebook or Instagram for exclusive offers! 250-521-3028.
Sorry, no results found.
Check back next edtition, or if you think something should be here please contact the Pennywise.
HARROP-PROCTER FOREST PRODUCTS: Your local source for sustainably harvested building materials. A wide variety of cedar/fir lumber for every project. We also custom cut to order. Go green by supporting BC's only Eco-Certified Community Forest. Check out our products at www.hpcommunityforest.org Call 250-551-5452 or email sales@hpcommunityforest.org for a quote. Monday-Friday, 8am-4:30pm & Saturday, 9am-3pm.
ACE BUILDING CENTRE, KASLO: Check us out for all your building needs and more! 250-353-7628, www.kaslobuilding.com
CONCRETE FORM RENTALS: Castlegar area. 250-365-7501, after 6pm.
GARDEN BEDS! GARDEN BEDS! GARDENS BEDS! 2´x6´ and 2´x8´ all cedar beds. In stock Cedar Fencing and Tongue & Groove. 250-505-4207.
PERRY RIDGE PANELLING: Manufacturer of cedar, pine, knotty fir/clear fir, edge or flat grain into siding, molding, panelling, flooring, decking and trim. 250-226-7530.
24 HOUR EMERGENCY SERVICE: Bob's Door Service, commercial, industrial and residential garage door sales, service, repair and installation. 236-972-2627.
GET READY FOR SUMMER SALE ON NOW at Nelson Home Hardware Building Centre, 101 McDonald Dr, 250-352-1919.
HEXA-TEK REPAIR: Computer repairs, upgrades, maintenance, diagnostics, 406 Baker Ave, Salmo. 250-357-9271, www.HexaTek.ca
KING-SIZED BED W/FULLY ELECTRONIC BASE: Like new, Sterns/Foster mattress, bedding included, $1500. 250-304-0346.
BLACK SINGLE PLATFORM BED w/headboard, footboard, 5˝ coil mattress, $175obo; dresser, night stand, maple colour, $150obo. All for $300. 250-399-4155.
WE OFFER A WIDE VARIETY OF APPLIANCES, FURNITURE & MATTRESSES: Bears Furniture & Appliances, 612 Lakeside Dr, Nelson, BC. www.bearsbrandsource.ca
HOME GOODS FURNITURE: A family business serving Kootenay families since 1950. 1790 Homegoods Rd, Genelle, BC. www.homegoodsfurniture.com and on Facebook.
YAMAHA ACOUSTIC/ELECTRIC CONCERT CUT-AWAY w/built-in tuner, Piezo pickup model: FSX820 C, rosewood fretboard, spruce top, mahogany back and sides. Mint condition, as new, $500firm. 250-357-9545.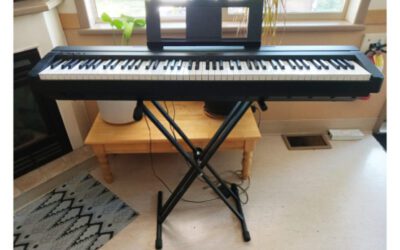 YAMAHA DIGITAL PIANO P-45: Cords and stand included, $550. Contact Darcy, deej77707@gmail.com or 250-551-8562, leave a message.
FIREARMS: Call John Urquhart in confidence anytime. I will come to your home. 250-367-7540.
STATIONARY AND HAND POWER TOOLS: GI 2hp 10˝ table saw; Hitachi 10˝ miter/radial saw; drill press w/Dewalt extension stand; 14˝ Rikon bandsaw and pre-Black+Decker Porter-Cable 8˝, 15A circular saw, hand planer, Hilti i/2 driver; framing hammer; 135lb compressor. All in very good condition. Call Allan Early, 250-359-6882 to arrange viewing and prices.
USA – 2021 ZIMMERMAN commercial standing seam roll-former. Includes notcher, 3 uncoilers, 50´ run out stands, 220V electric motor, 1.5˝ snaplock profile with striations, computer and manual controls. $130,000USD invested in machine, $80,000USD. Please call 208-565-3002.
Contact Us
Local: 250-353-2602
Toll free: 1-800-663-4619
Email: info@pennywiseads.com
#209 312 Fourth St,
Kemball Memorial Centre
Kaslo​ BC, Canada
V0G 1M0