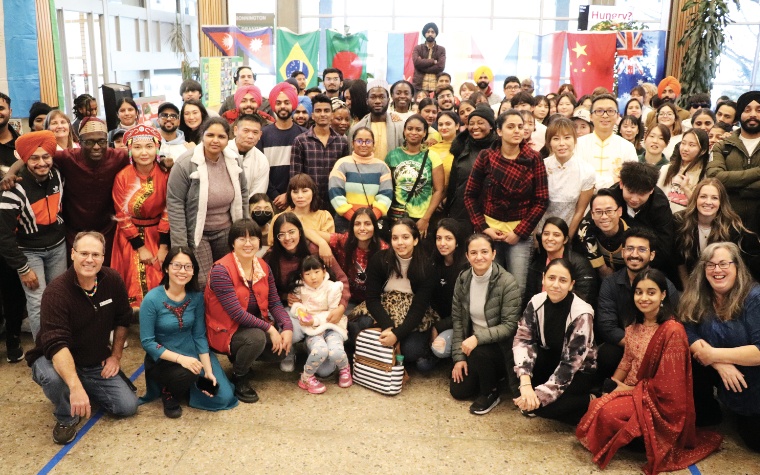 The rich cultural tapestry in the Selkirk College region will be in focus with two November events that showcase the depth and impact of international education.
In the lead-up to International Education Week in Canada (November 21 – 25), Selkirk College is planning for two special events in Castlegar and Nelson. On November 16, the annual Intercultural Day on the Castlegar Campus will once again bring together students, staff and faculty for an amazing two hours in The Pit. Earlier in the month on November 8, the celebration kicks off down Highway 3A at Nelson's Tenth Street Campus for a first-ever Intercultural Day event that invites members from the entire community to both attend and set up a booth.
"We have been very successful on the Castlegar Campus with sharing the cultures of our students with the community for many years, and now we are excited to bring this wonderful energy and spirit to Nelson," says Elizabeth Li, the college's Cultural Advisor. "It is the vision of our college to be inclusive and welcoming to all, these events help celebrate our diversity."
Planning for the two events are now underway. Organizers are calling on external cultural groups or individuals in the community to take part in the Tenth Street Campus event. Those who want to share information, performances, food samples, activities, crafts, games and any other component of their culture are asked to contact Elizabeth Li at eli@selkirk.ca to arrange for a booth and to answer any questions.
Intercultural Day events in Nelson, November 8 and Castlegar, November 16 both run between 11 am – 1 pm. The entire community is invited to attend.
Selkirk College