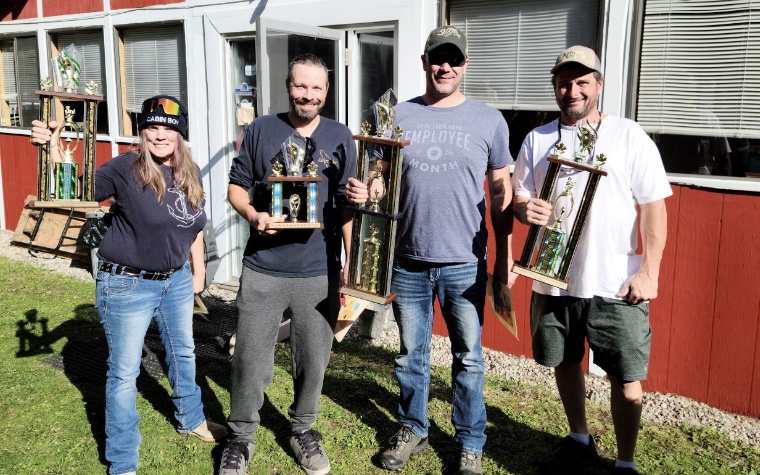 Derby winners left to right: Jaqueline Gillis, Kale Stanchuck, Adam Niel and Allan Squissato.
The Annual Woodbury Rainbow Derby was held on the glorious Thanksgiving weekend on Kootenay Lake. Over 200 anglers entered the two and a half day event attending from throughout BC and Alberta. Over 450 rainbows and dollys were brought in, helping to support the Kootenay Lake  Kokanee recovery program! The weather could not have been better!
Submitted by Woodbury Resort.