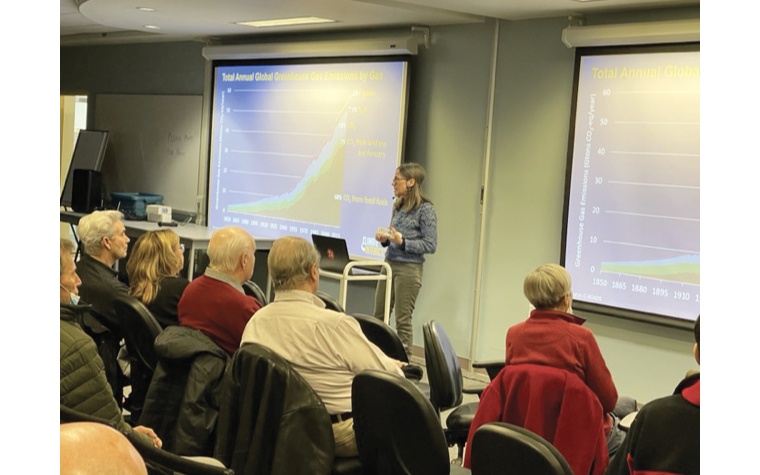 What will it take to solve the climate crisis? The West Kootenay Climate Hub is offering an interactive workshop to the community using the cutting-edge simulation model En-ROADS to explore that question. The workshop will be held at the Nelson Public Library on Monday, November 6, 7 pm as part the library's Climate Action Week.
Together participants will test ideas on how to keep global heating to the goals of the Paris Agreement, while getting a better understanding of how climate, energy and land systems are interconnected. As well, considerations of equity and health and well-being impacts will be raised to capture the whole picture. Participants will discuss how to take your insights to your family, friends and colleagues to help accelerate climate action.
Laura Sacks, who will lead the workshop, has helped to found and co-lead the West Kootenay Climate Hub. She is a trained Climate Reality Leader, and is the 2019 recipient of the Suzie Hamilton Legacy Award. Anni Holtby, Chair of the Nelson Public Library and co-facilitator, is keenly aware of the role libraries play as a hub for information and community building. Libraries are a critical part of the response to our climate crisis.
Sacks is passionate about presenting workshops using En-ROADS. "What I really enjoy about hosting these workshops is that no two are alike, as participants get to decide which policies are needed for a safe climate future. I also love considering what gets better by implementing climate solutions – it doesn't have to be about loss," says Sacks.
Nelson Public Library