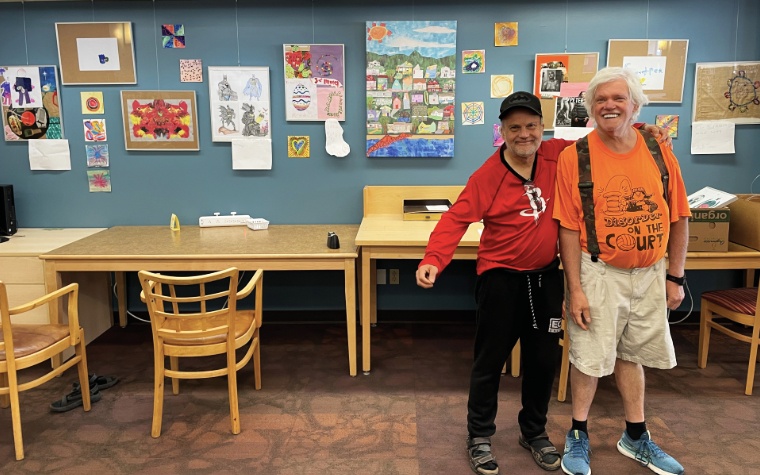 Bigby Place, a program of Kootenay Society for Community Living, and the library have teamed up to celebrate artists of diverse abilities. The artists of Bigby Place are displaying their work in the Nelson Public Library's art gallery space. The exhibit features drawings, paintings and multi-media art from many different artists and is a kaleidoscope of colour and creativity.
The artists of Bigby Place are no strangers to the library. Many of them attend a monthly book club with the library and several volunteer at the library. One of the artists, Nick says that the art is "beautiful and it makes me happy." Another artist, Raphael, who created superhero fanart, says that he has always been an artist and that creativity runs in the family. He says that the exhibit at the library will "make people happy."
Art is a regular feature of Bigby life. Indeed, staff at Bigby Place make the effort so that participants have the artistic freedom to express themselves through art. Staff say that the artwork made by the participants gives them the opportunity for inclusivity within their community. The exhibit continues through the end of November.
Nelson Public Library