The Pennywise Office will be closed Monday, October 10 and re-open Tuesday, October 11 at 10 am. Happy Thanksgiving!
MOVING SALE 1614 COOK AVE, ROSSLAND: Saturday-Sunday, Oct. 8 & 9, 9am-4pm. Clearing out all types of items.
—delete.from.print&web—SATURDAY, SEPT. 24, 9AM-1PM: 506 Third St, Nelson. Variety of items! Brand new bikes, exercise equipment, Halloween decor, mixed household items, puzzles, movies, etc.
22ND ANNUAL BAKER STREET CHRISTMAS CRAFT FAIR: Nelson Rod & Gun Club Friday, Nov. 11, 10am-6pm; Saturday, Nov. 12, 10am-5pm; Sunday, Nov. 13, 10am-3pm. Featuring over 30 vendors. Admission $2. Free parking.
SLOCAN VALLEY BLACK ANGUS BEEF: Sides $5.99/lb; ground beef special, $100 freezer packs; 50lb dog bones, $49.99, soup bones and organs. Government inspected. Home of the Happy Cows. Wayne Savinkoff, 250-226-BEEF.
TARZWELL FARMS: Top grade, locally grown & naturally raised beef. Grain & grass finished, available year-round. Delivery to Nelson, Castlegar & Trail available. 250-428-4316 or find us on Facebook!
18TH ANNUAL KOOTENAY COLUMBIA CHRISTMAS CRAFT FAIRE: Friday, Nov. 18, Saturday, Nov. 19 Castlegar & District Community Complex. Now accepting applications at ggverigin@shaw.ca
NOW ACCEPTING APPLICATIONS for the Castlegar Christmas Craft Faire Sunday, Dec. 11, 10am-4pm. Please contact Cathy, 250-359-7904 or cathyniminiken@hotmail.com
CALLING ALL VENDORS: CHRISTMAS CRAFT FAIR, Slocan Park Community Hall, Nov. 20, 10am-4pm. Request vendor application by emailing: slocanparkhall@gmail.com
ORIGINAL KOOTENAY BOY LOOKING TO REKINDLE my inner Koots, plant some roots and explore to my hearts content. I'm 63yrs old, fit, healthy, 6´ 1˝, n/s, n/d, easygoing, adventurous but not extreme, seeking female partner/companion for outdoor activities in Kaslo and area. I enjoy hiking, mountain biking, cross-country skiing, snowshoeing, day trips and hot springs. In Kaslo on weekends, w/intent to move there full-time. I look forward to sharing good times with a good friend on and off the trail! Reply to: godobe29@gmail.com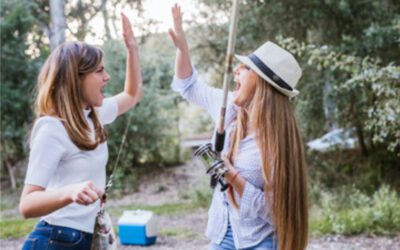 ALL 'PERSONALS' ADS ARE FREE IN OCTOBER: Looking for a hiking companion? A fishing buddy? Someone to take dancing? Your personal ad will run for free in October. If you are 60+ it will also run in the Discover 65 Seniors Magazine. Call 1-800-663-4619 or email info@pennywiseads.com to place your ad 🙂
DO YOU BUILD SCALE MODELS of aircraft, ships, armour, cars, etc and would be interested in monthly meetings to display your projects? Contact Wayne, 250-354-1586 or email sumfun@telus.net
SEEKING A COMPATIBLE LADY COMPANION: Tall, athletic, mid-sixties gentleman seeks a unvaccinated, ns/nd, late 50s to mid-60s lady to enjoy life with. Please contact Jim at misterref@outlook.com
"YOUNG" SENIOR MAN LOOKING FOR a woman interested in joining me for activities such as walks, conversation, travel, etc. Phone Cor at 250-304-1942.
SLENDER SEVENTY-FOUR YEARS YOUNG GUY looking for a male playmate for an occasional get together. Email me at bootsie@Kaslo.org
SENIOR LADY LOOKING FOR MALE COMPANION: Likes to go out for coffee, rides in the car and short walks. 250-231-9588.
LOM (LITTLE OLD MAN) seeking LOL (Little Old Lady) for LOL (Lots Of Laughs). Bill, 250-354-9080.
POST-SURGERY SEEKING PALS: For rail-trails or other light outdoor adventures. Text 250-551-2485.
AMATEUR CODER LEARNING HTML, CSS and JavaScript in search of mentors, colleagues, or collaborators. Text 250-551-2485.
HANDSOME MAN, sixties, honest, responsible, sincere, seeks a long-term relationship with single lady, medium to slim build. Reply to Karl, PO Box 188 Genelle, BC, V0G 1G0 or phone 250-693-2131.
KASLO AND DISTRICT MINOR HOCKEY ASSOCIATION would like to say a huge Thank You to The Protective Cup Annual Golf Tournament organizers! Your generous donation will make a positive difference in the lives of Kaslo's Minor Hockey players. Thank you!
Sorry, no results found.
Check back next edtition, or if you think something should be here please contact the Pennywise.
Contact Us
Local: 250-353-2602
Toll free: 1-800-663-4619
Email: info@pennywiseads.com
#209 312 Fourth St,
Kemball Memorial Centre
Kaslo​ BC, Canada
V0G 1M0